Distinctions et classements
Classements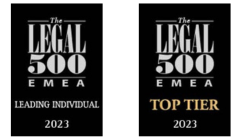 Legal 500 EMEA / Legal 500 Paris

// Top tier Firm – France (2023)
Patent and Trademark Attorneys
// Tier 1 – France (2023)
Propriété Intellectuelle / Cabinet de Conseils en Propriété Industrielle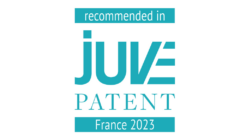 Juve Patent

// France / Patent Filing (2023)
Recommended fields of expertise :
Pharma and biotechnology
Chemistry
Digital communication and computer technology
Electronics
Mechanics, process and mechanical engineering
Recommended individuals :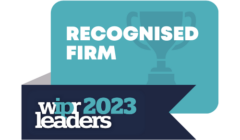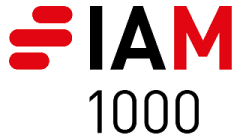 IAM Patent 1000

// France / IP Firms: Prosecution (2023)
GOLD
« The sophisticated and multi-faceted team at Cabinet Beau de Loménie offers up one of France's strongest prosecution practices and is among the top filers in the country. The ensemble boasts top-notch practitioners in both Paris and Lille. The latter office is headed up by Pierre Balesta, a versatile professional who takes on work in a wide array of industries across the whole gamut of intellectual property. "Pierre is professional, patient and reliable. Clients in the patent field trust him, from drafting through enforcement, and he does a good job every step of the way. He is an excellent teacher, too, when it comes to EU patent practice. He is undoubtedly among Europe's leading patent practitioners." The team in Paris includes François Delumeau, Pierre-Louis Désormière, Philippe Hubert and Didier Intès. Delumeau heads the IT, electronics and digital technologies group. His technical expertise and sector-specific knowledge in the field was honed through 10-plus years of work in research and development (R&D) in the field of embedded computing in telecommunications products. Désormière has been in the patent profession for 25 years and has a keen and strategic eye for potential enforcement issues. His expertise is in high demand for players in material technology, instruments and electrotechnics. For over 30 years Hubert has crafted compelling and commercially oriented applications for patrons across the range of chemical innovation – from cosmetics through pharmaceuticals and biotechnology. Intès takes charge on the mechanical side. He began his career in applied research in fluid mechanics, joining Beau de Loménie 30 years ago. He brings his deep experience and technical mastery to clients across the automotive, aeronautic and aerospace industries. » – www.iam-media.com (2023)
// European Patent Office (2023)
BRONZE
// France / Individuals: Prosecution (2023)
Pierre BALESTA, François DELUMEAU, Pierre-Louis DÉSORMIÈRE, Philippe HUBERT, Didier INTÈS.
Managing Intellectual Property / IP Stars

// France / Patent prosecution (2023)
Tier 1
// Trade mark prosecution – patent & trade mark attorney firms (2023)
Tier 1
// France / IP Stars (2023)
Patent stars : Philippe HUBERT & Didier INTÈS / Trade mark star : Aurélia MARIE
// France / Notable practitioner (2023)
Olivier BOURA

// France / Top 250 Women in IP (2021)
Aurélia MARIE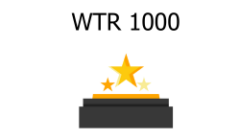 WTR 1000

// France / IP Firms: Agencies (2023)
SILVER
"Cabinet Beau de Loménie is one of the top trademark filers in France, managing 1,600 domestic and European marks. The firm also has a thriving international practice which was bolstered by the opening of the Geneva office in 2022. Oppositions, revocations and invalidity actions are one of the group's specialities, with Emmanuelle Machinet and Aurélia Marie regularly appearing before the INPI. Machinet benefits from her experience working at the INPI before entering private practice, while Marie spent time in-house at Renault prior to joining the outfit." – www.worldtrademarkreview.com (2023)
// France / Recommended Individuals (2023)
Emmanuelle Machinet, Aurélia Marie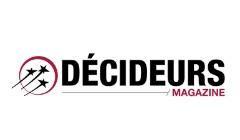 Leaders League/Décideurs Juridiques

« Incontournable » (2022)
// Propriété industrielle – Brevets (général)
Cabinet de conseils en PI – France
// Propriété industrielle – Brevets Physique, Mécanique et Construction
Cabinet de conseils en PI – France
// Propriété industrielle – Brevet électronique Télécoms & Nouvelles Technologies
Cabinet de conseils en PI – France
« Excellent » (2022)
// Propriété industrielle – Marques, dessins & modèles
Cabinet de conseils en PI – France
// Propriété industrielle – Brevets Chimie, Biotech & Sciences de la vie
Cabinet de conseils en PI – France
Distinctions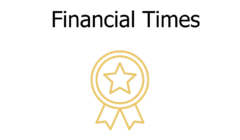 Financial Times

// Leading Patent Law Firms
2023, 2022, 2021, 2020, 2019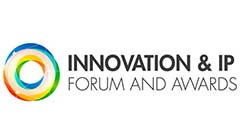 Innovation & IP Awards – Leaders League/Les Décideurs

// Best IP Advisor – France
Silver Award : 2022, 2020