Pierre-Louis DÉSORMIÈRE
European Patent Attorney, Partner
Office : Paris, Geneva
pldesormiere@bdl-ip.com
+33 (0)1 44 18 89 00
Qualifications
Diploma from CEIPI
European Patent Attorney
French Patent Attorney
Fields of expertise
Patents
IP litigation
IP management
IP strategy
Sectors
Aeronautic/space
Electricity/Electronics
Materials
– Graduate from the École d'Ingénierie des Technologies de l'Information et de la Communication.
– Master's degree in Intellectual Property Law (Strasbourg University – CEIPI).
Pierre-Louis DÉSORMIÈRE is a European and French Patent Attorney. He has been a partner of Beau de Loménie since 2010.
Pierre-Louis started his IP career in 1998 when he joined Beau de Loménie. He works in the field of patents. His expertise includes obtaining, making commercial use of and protecting IP rights, as well as all issues surrounding innovation strategy (contracts, audits and portfolio evaluations). He is also involved in pre-litigation and litigation procedures, and has developed a recognised know-how of trade secrets.
Pierre-Louis now heads one of the firm's four patent departments. This department is made up of a dozen professionals who assist French and foreign companies of all sizes on a daily basis. They come from the aeronautical, aerospace and medical industries, but also from the sectors of energy management and distribution, process control, power electronics and electromechanical systems.
Pierre-Louis is a member of FICPI and ACPI. He is very involved in IP associations and served as President of ACPI, the French group of FICPI, from 2016 to 2018.
In addition, Pierre-Louis is active in the field of economic intelligence. He is a regular speaker at the "Economic and Strategic Intelligence" courses organised by the IHEDN (Institut des Hautes Études de Défense Nationale).
Pierre-Louis DÉSORMIÈRE has been recognised for several years by the professional press for his expertise in patents (Legal 500 EMEA 2023, WIPR Leaders 2023, IAM Patent 1000 2023).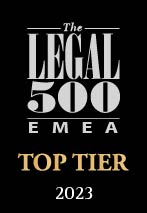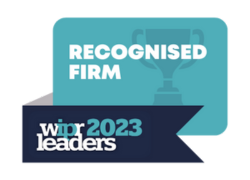 Languages : French, English