PRESS RELEASES
2022/03> BDL ranked in the WTR 1000 2022 rankings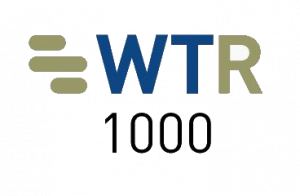 Beau de Loménie's trademark team is ranked among the best in France in the prestigious WTR1000 2022 rankings.
Emmanuelle MACHINET (Partner) and Aurélia MARIE (Of Counsel) are recommended in the category "Individuals – Prosecution and strategy".
We thank our trademark attorneys in Paris, Lille, Lyon and Marseille for their incredible work: Emmanuelle MACHINET, Grégory INGRAND (Partners), Julien BELENUS, Juliette BOURRIERES, Karine ETIENNE, Gaël ESCATS, Eugénie FUNG, Christine FRAUD, Carole ISOARD, Aurélia MARIE (Of Counsel), François-Guillaume LASSEMEBLEE-LEON, Florence MULLER and Sophie ROUSSEL.
For more information on the WTR 1000 2022 rankings, please click here.